Welcome to
Colemere Vineyard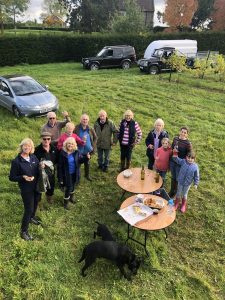 Welcome to Colemere Vineyard, we are a small family vineyard located in North Shropshire.  2020 is an exciting year for us; after planting our first vines 7 years ago we are finally ready to start selling our wine and to launch Colemere Vineyard.
We had planned to send out our wine to our first customers in time for Easter, but with the effect of Covid-19 rippling its way through the wine industry we have found getting the labels on to our bottles is taking longer than expected.  We hope this delay will only heighten the excitement of finally receiving your case of Colemere Wine, which we hope will happen in the coming months.
Till then we wish you well, keep safe and hope to see you in the coming months.
Rob & Laura Windsor