What could be better than a wine and cheese pairing? Whether you prefer a bottle of red, white or rosé, Cheddar, Brie or Stilton, there is a perfect pair for everyone. Finding your right pair, depends on your taste, but we're here to help. We have compiled a list of what cheese would work great with our wines. Our unique range of wines are sure to be a perfect pair with your cheese board.
How to Match Wine and Cheese
The first thing to consider when choosing the best cheese to go with your bottle of wine is the intensity. As a rule of thumb, wines over 15% are more intense and pair better with your stronger cheeses.
Secondly, it's worth considering that wines tend to go better with cheeses that derive from the same location. For example, Sauvignon Blanc goes well with Goat Cheese as they're both from the Loire Valley region of France.
Another thing of note is that sparkling wines work extremely well with softer and creamier cheeses such as Brie, Camembert or Muenster.
Finally, make sure you pick an aged cheese if you've got a bottle of red. The rich flavour of an aged cheese such as Cheddar, Gouda or Parmesan is beautifully supplemented by a bold red.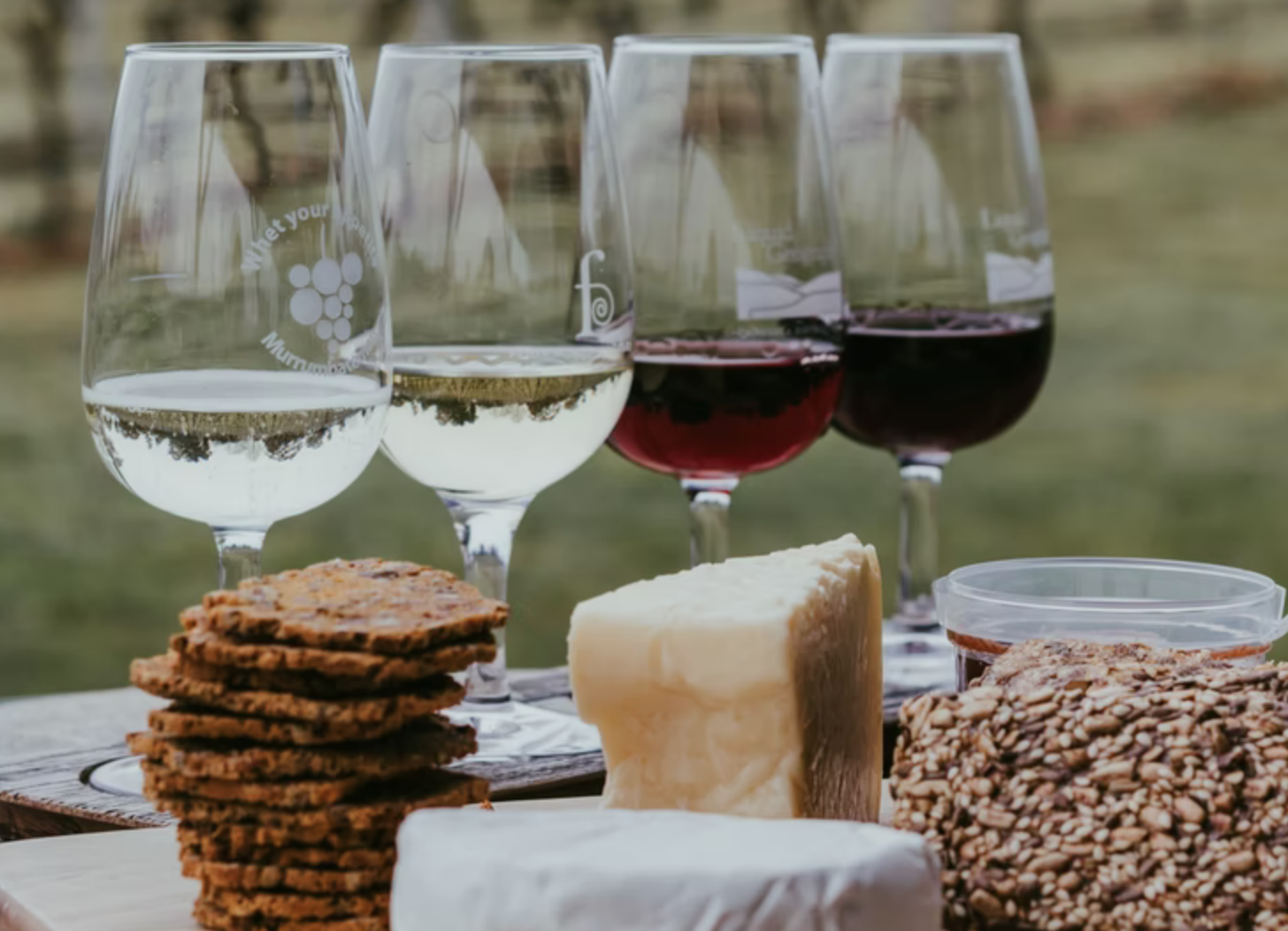 Best Wines to go with Cheese
Our 2018 Black Tern is a unique red wine with blackberry and plum aromas, perfect for a lazy Sunday in front of a roaring fire. This wine pairs beautifully soft cheeses such as Brie, Camembert and Chevre. With a light palate, soft tannins and an earthy plummy spices, it's a perfect addition to any cheese board. 
Our award winning 2017 Sparkling White is exclusively made from hand-picked Seyval Blanc grapes. With yeasty, bready notes, a bottle of the 2017 Sparkling White wine pairs perfectly with sweet Brie and Mascarpone cheeses around the dinner table after a long day. 
Similar to the 2018 Black Tern, the 2017 Black Tern is a red wine with cassis and cranberry aromas, with a berry fruit palate and gentle tannins. Soft cheeses such as Gorgonzola, Roquefort and Ricotta pair beautifully with a bottle of 2017 Black Tern. 

Best Cheese to Eat with Wine
Now we've filled you in about the best wines to go with cheese, we couldn't stop there without letting you know which are the best cheeses to have with our wines!
Appleby's Dairy at Hawkstone Abbey Farm in nearby Shropshire is a stunning family-run dairy producing some of the best cheese in the UK.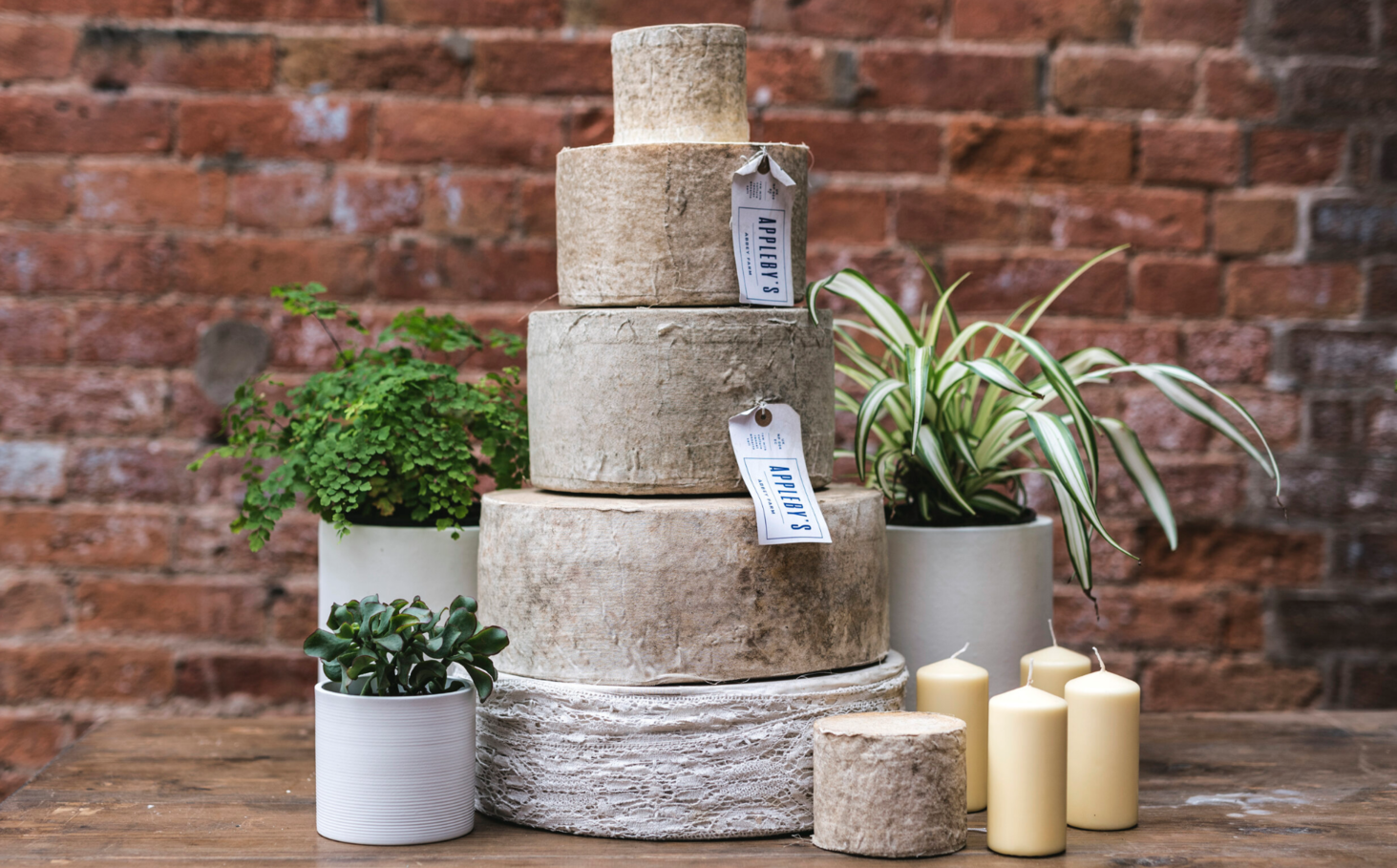 Appleby's Cheshire and White Cheshire cheese pair beautifully with a red wine such as a Pinot Noir. Both of these cheeses are made with raw cows' milk and animal rennets which helps to provide delicious, grassy and piquant flavours.
Appleby's Double Gloucester also pairs well with red wines such as Syrah, Sancerre and Rioja. Made with raw cow's milk, Appleby's Double Gloucester has nutty, rich and buttery flavour. These cheeses' flavours are unique because of the provenance and flora of the natural surroundings. Don't just take our word for it, why not try them today!
For years, wine and cheese have paired together and never disappoint. Whether it be after a meal or a light bite, go with whatever works for you, find your perfect match and enjoy! 
The Cellar Door is always open. View our full range