The holidays are approaching and the never-ending cycle of shopping is about to commence. At Colemere, we wanted to help you in finding the ideal gifts to offer the wine lovers in your life, to give to yourself or simply as a last-minute present. 
Here are our recommendations for the best gifts for wine lovers, so make sure to write them down and know exactly what to get before your next holiday gathering.
Best Gifts For A Wine Connoisseur
Gifting wine to a connoisseur on the holidays is an easy choice yet less than ideal. The recipient will likely have established tastes, and going for the obvious box of chocolates shows lack of thought. Do not despair, there are a few unique presents that a wine connoisseur is bound to treasure.
Starting with a Jubilee Landscape Cellar Book. It is the ideal space to record all of their favourite vintages and with two available colours (plum and amethyst) you will be able to pick one that matches their individual taste.
If the gifts are meant for a wine connoisseur couple, a personalised Bamboo wine and cheese set is an easy present that will be of great use. If you have gifted something similar before, a Colemere Wine Club Subscription is the gift that keeps on giving: In every box is a small surprise and each shipment comes with free tasting notes.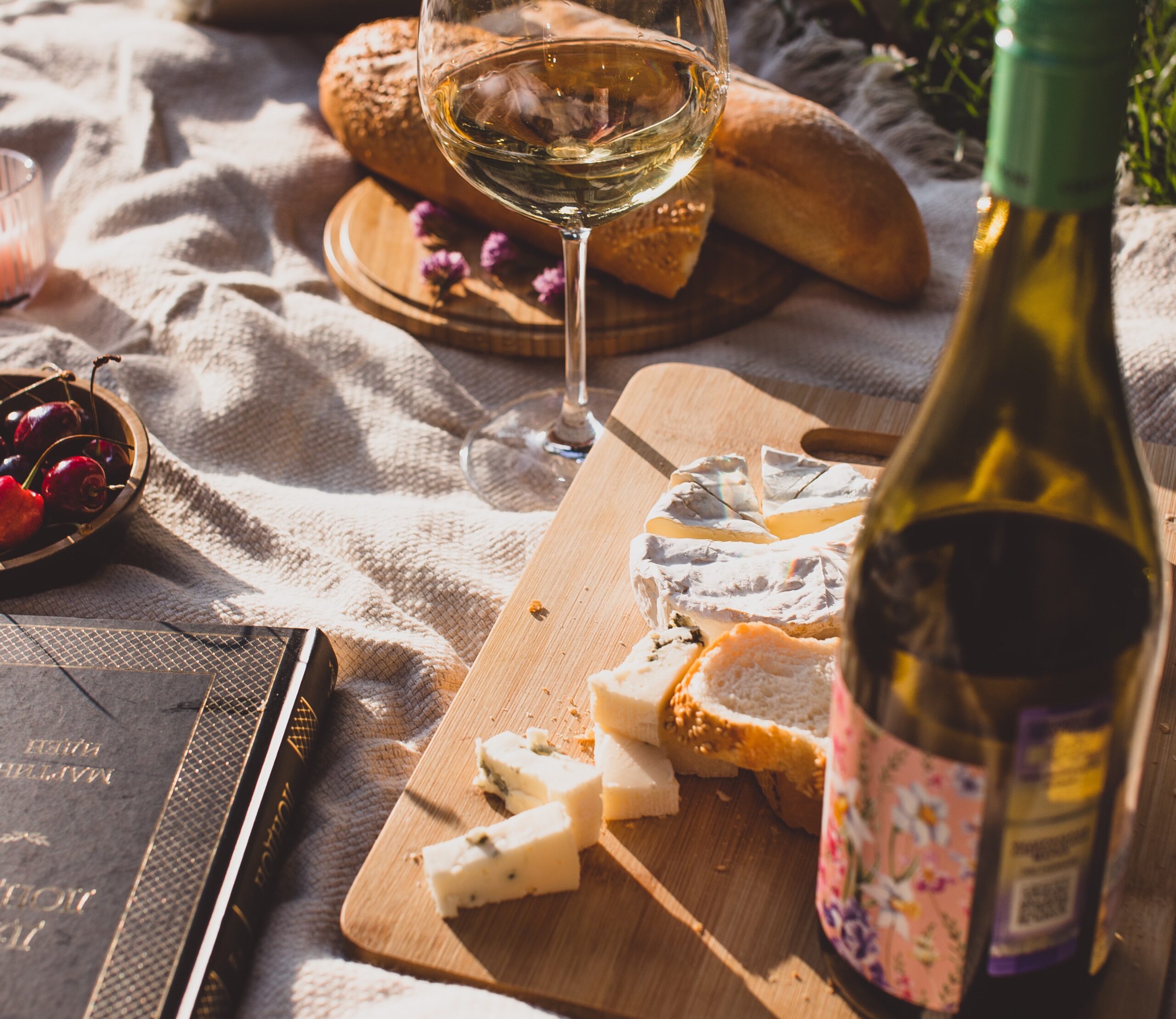 If you have run out of ideas through the years, there is one gift that is guaranteed to be unmatched: a Wine Preservation System. A wine preservation system is a tool that removes the air from the bottle so the wine won't interact with air during storage. This model includes an intentionally off-centre needle, so it will insert into the cork in a different place every time.
If this year there is a limit on how much each gift may cost here are two low-budget suggestions that still display sentiment and can be tailored to your wine connoisseur friend. A custom wine cork holder is a great way to display memories of a wine collector with removable shatterproof glass and ready to be hung on any wall. A monogrammed premium wine glass is a more personalised offering that will be used time and again.
Best Wine Gifts For The Ones Who Have It All
You know they love wine, yet they seem to have all the latest accessories: what could you give to someone in this situation? Thinking outside the box is the best move forward.
A master kit like Le Nez du Vin is an excellent offer for amateur and professional wine lovers alike. It includes the 54 key aromas that reflect grape varieties and vineyards to develop olfactory acuteness. You certainly won't need to worry about offering the same present as someone else.
Know a wine lover who is also a foodie? Then a wine & food pairing experience box guarantees new experiences for those who already have it all. Plus, there is no food prep, so you will not be imposing any inconvenience.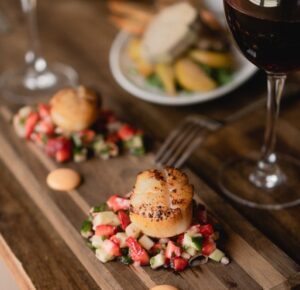 Another great gift is a membership to the Colemere Wine Club. By being a Colemere Wine Club member your gift recipient will be guaranteed a case of Colemere's Vineyard Selection on an annual basis, plus 10% discount on all further purchases made in that year. What more could a wine lover want?
If you are truly out of ideas and have offered all of the above, here are a couple of other thoughts: how about Merlot infused coffee? There is no reason why wine should be an afternoon affair only. Alternatively, a Pinot Noir salt is bound to be of plenty of use in a wine lover's kitchen.
Last-Minute Wine Gifts
It happens to the best of us: an office gift exchange you forgot about or a Christmas party you were invited to out of the blue. Don't despair, here are the best wine gifts for last-minute events.
A Wine and Cheese hamper may seem plain but a basket that is well put together and includes great wine and cheese pairings along with a few other delicious treats is guaranteed to be enjoyed by most.
If you are leaning towards a more unique present, a CellarDine CaddyO Bottle Chiller is a fantastic option, especially for those who enjoy entertaining outdoors. Combine it with a  bottle of 2018 Sparkling Rosé Wine and no one will question how late you were to pick a gift.
An understated offering that will still make a great impression is a Marble Wine valet. It makes showcasing a bottle of wine a luxurious affair and features a coaster to place the bottle in as well.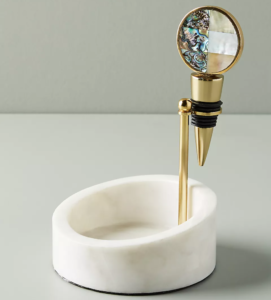 Aiming for something more amusing? A Wine tasting board game is a terrific choice. It can be enjoyed by everyone, will facilitate a bonding experience amongst new friends or colleagues, all whilst learning how to blind taste like a Sommelier.

There you have it, our suggestions of the best gifts for wine lovers. Which one has made your Christmas list this year?