Wine and Cheese have been a perfect pairing for years, so what could be better than a wine and cheese night? There is nothing better than having friends and family over with a bottle of wine and some great cheeses. If you are looking to host a wine and cheese night, here are a few things to consider.

Pick out your wine, cheese and snacks
No matter what you are into, there is a perfect wine and cheese combination. At Colemere, our wines are perfect for any wine and cheese night. Whether you are a brie, aged cheddar or Gouda, fresh fruit, nuts, or crackers kind of person, pick out what you would like to put out for your wine and cheese night. This is one scenario where less is more doesn't work!
When picking your cheeses, try and pick a few with different textures. Don't go with all hard cheese or all soft cheese.  
To see what goes great with our wines, check out our article on best wines to go with cheese
Preparation is key
A good rule of thumb is to get your cheese out of the fridge and put your wines in the fridge roughly 1 to 2 hours before your guests are due to arrive. This allows the flavours of the cheese to develop and the wine to be perfectly chilled.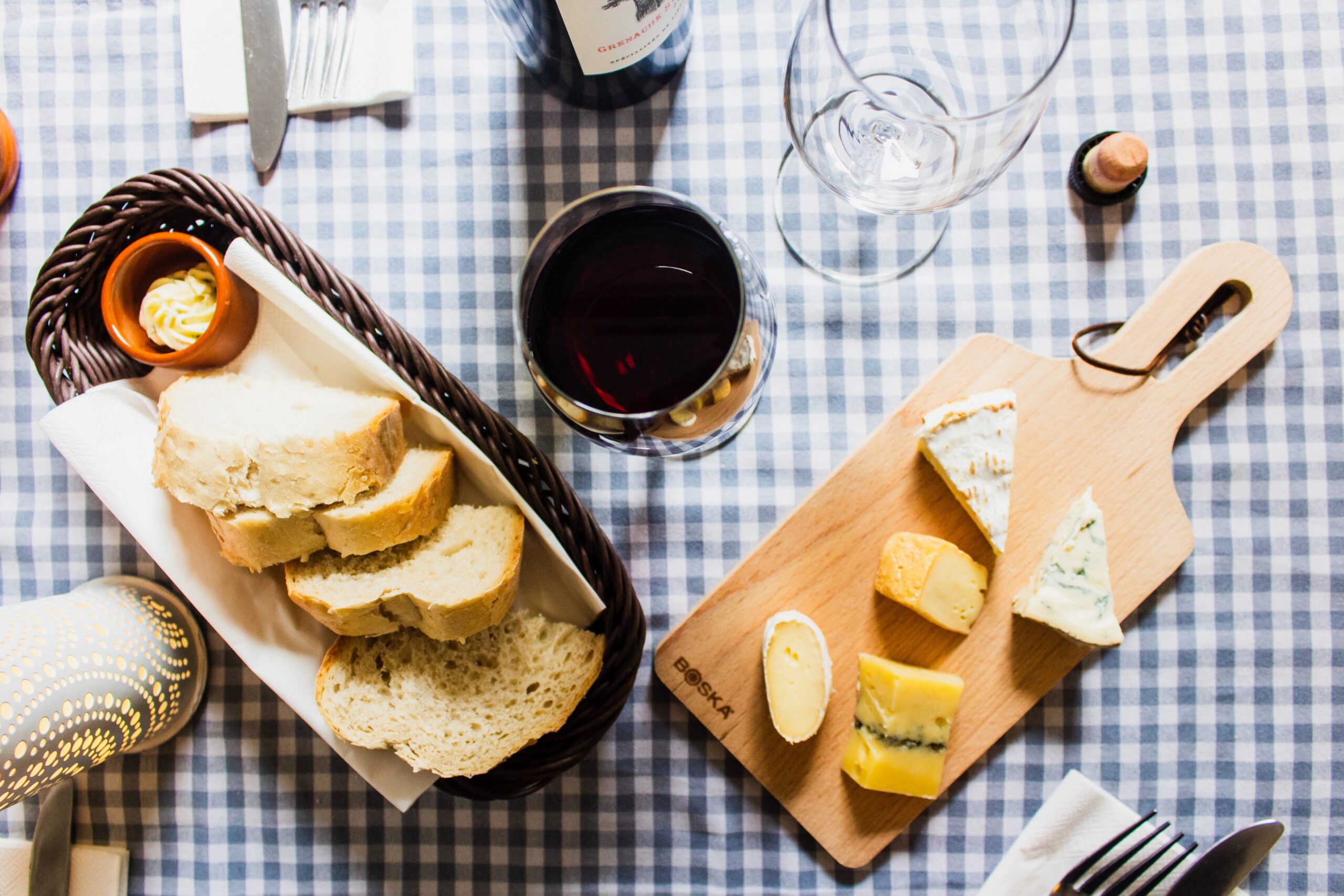 Presentation 
Presentation is big when it comes to a wine and cheese night. Presentation can be quite daunting, but we're here to help. 
Start by grabbing your cheeseboard. If you don't have a cheese board, a chopping board or a plate will do. 

Cut up and divide your cheese. We don't recommend putting out all your cheese, you can always replenish it. A bit of every cheese is sure to suffice. 

Place out your snack. Olives, crackers, pretzels, salami, and chorizo go great with cheese. Consider a variety of snacks both sweet and savory. 

Finish your cheeseboard off by adding some garnish. Fresh herbs and edible flowers are a great way to complete your cheeseboard.

 
Theme
Why not consider a theme? It is 100% optional but it can be a good way to class up your evenings. An example is a French theme. Buy cheeses, wines, and snacks from or relating to France. It doesn't have to be a country, get creative!
If you're looking for something over than food, why not have music or games relating to your theme. Have some fun with it!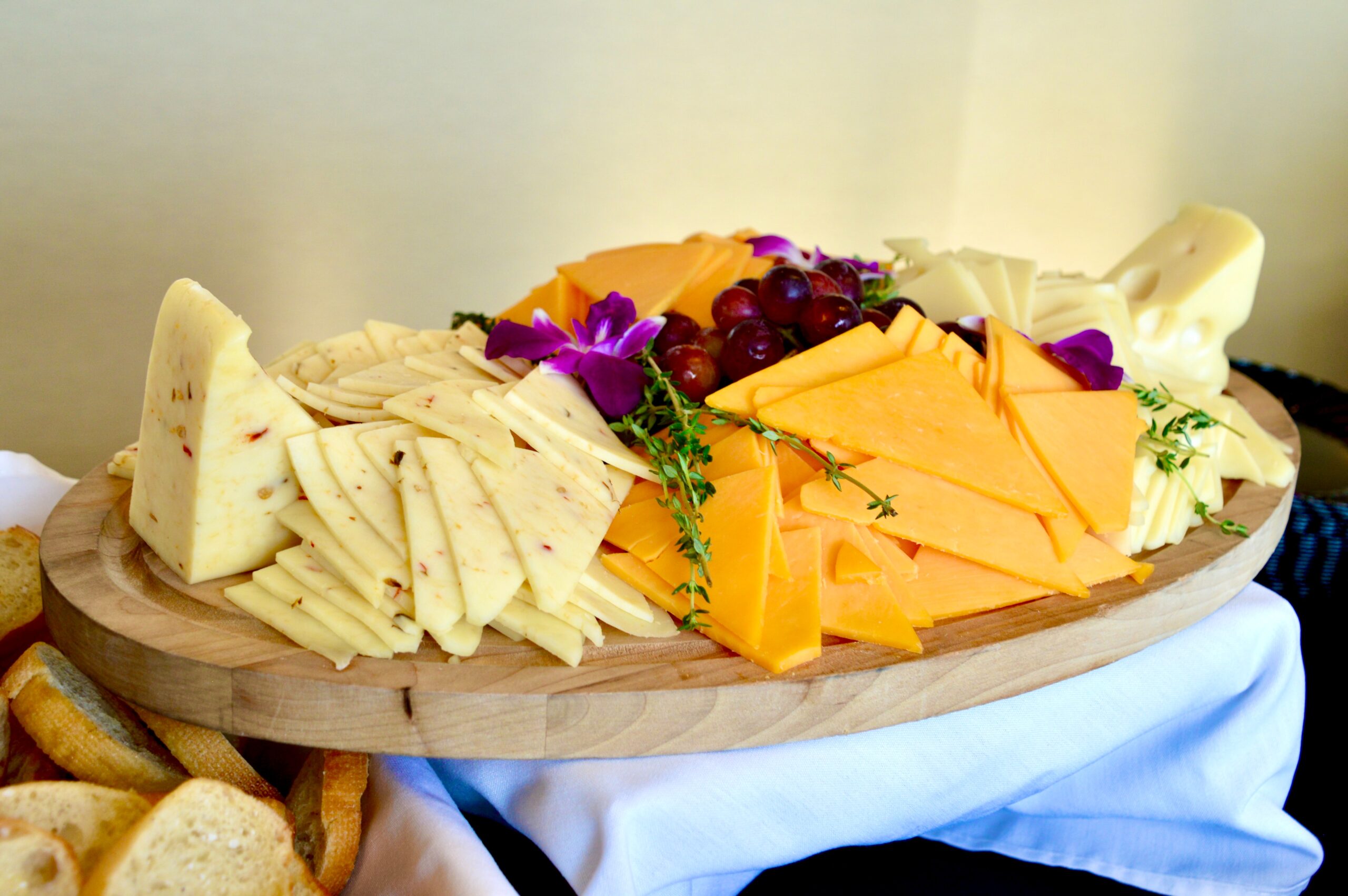 Little touches
Now you've decided on what to serve and how to serve it, why not include little touches to finish off.
Why not send invitations. This can add a touch of class to your night. 

Add markers to your cheeses so your guests know what they are having 

Ask your guests to bring their favourites wines and place out a few extra glasses 

Finish your cheeseboard off by adding some garnish. Fresh herbs and edible flowers are a great way to complete your cheeseboard.
Although it seems obvious, it's one thing that people forget. Don't forget cutlery and toothpicks. 
Wine and cheese nights aren't just about the wine and cheese, it's about good friends and good company. Hopefully, this has given you an idea on where to start. Have a great wine and cheese night! 
Check out our website for our wine selection and follow us on Instagram and Facebook.